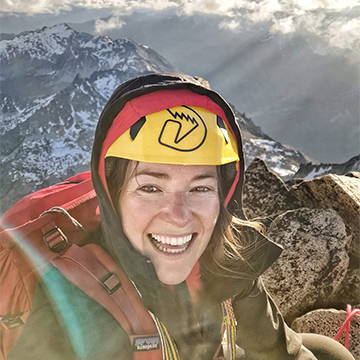 Natalie afonina
Minivan - N. Cascades,
Montana
About
I grew up in Seattle and Russia. Started climbing in college when I lived in New England, and never stopped!
Pursuits
In the shorter term, working on my mixed/dry-tooling technique as well as getting more aid and big walling experience under my belt. Planning and executing on a couple expeditions this year. Working with citizen science projects such as the Community Snow Observations to get more people engaged in scientific work!
Generally, for a living I split my time between developing autonomous systems for robotics applications and as an athlete.
favorite places
Wherever the ice is good! Cody is always a favorite for ice, as is New England. The North Cascades have a little bit of everything and I love having them as my backyard.
goals for 2021
Climb, climb, climb as well as committing to a training plan specific to my goals. I have a couple upcoming trips planned, so COVID-willing I'll get to climb ice in Russia and in Bolivia!