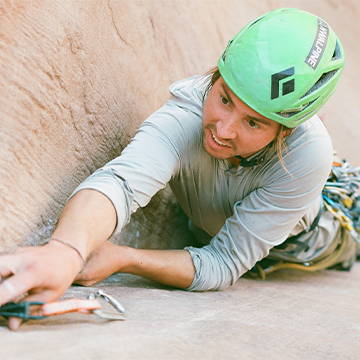 Colten Moore
Van life - Teton valley, id
About
I grew up in Michigan and was fortunate enough to be able to go camping, skiing, and mountain biking at a fairly young age. Those passions brought me to college in the Upper Peninsula (pretty much Canada) where I fell in love with climbing. I began primarily as an ice climber and then took steps to become a climbing guide. I have been bouncing around between Alaska and Michigan pursuing climbing ever since!
Pursuits
In the winter I mostly ice climb and backcountry ski. The transition to warmer weather brings sport climbing and alpine climbing.
favorite places
My favorite place right now is my home in the Tetons. We have enough climbing and skiing to last a lifetime!
goals for 2021
I have a few goals for 2021. One is to become a better backcountry skier. I'd also like to get back into the Cabinet Range in Northern Montana for some unfinished business on big ice and mixed lines. Come summer I'd like to push my sport climbing grade a bit.