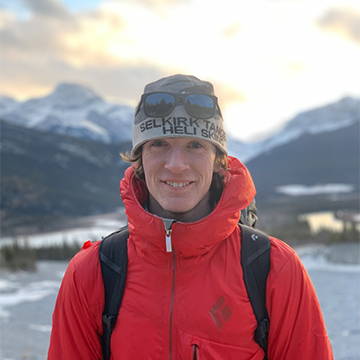 Cory Rogans
Canmore, AB, CA
About
I've always lived in or near the Canadian Rockies and it has allowed me an ease of access to mountain activities which I'm very grateful for. Growing up, I was in a variety of competitive sports but ultimately left that world after finding climbing and the backcountry.
Pursuits
I enjoy both summer and winter climbing, especially when it's steep and technical. I also enjoy ski touring and trail running.
favorite places
You can most likely find me at Canmore's local gym during the evening or on one of the various mountains surrounding the Bow Valley.
goals for 2021
My winter goal is to gain mileage on steep alpine mixed. Summer goals include various hard trad routes and gaining back the strength I lost during COVID so I can solidly break into the 5.13s.